Our Team
The company was formed in 1984 as Delta Capital Group … which was a spin-off of Century Financial Services, a company Doug McGeary founded in 1980.  Delta Capital Group's business was to provide financing for major companies throughout the United States and portfolio financing for banks and other financial institutions.  Over the next few years, Delta began to direct its attention towards equity and debt financing for commercial development projects, but soon expanded its focus to include other development services which would complement the company's project financing capabilities.  These new development services included: (1) tenant liaison for anchored shopping centers; (2) comprehensive research of the project trade area; (3) layout and design of the development project, and (4) preparation of detailed proforma pro forma statements and investment analysis.  By 1993 the transition was complete as Delta focused its attention exclusively on the preparation and implementation of comprehensive development plans for anchored shopping centers … thus the birth of Delta Commercial Group.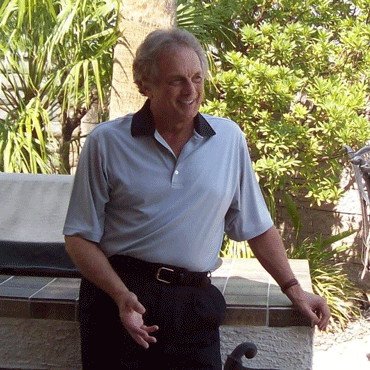 Douglas McGeary: The company's founder, Doug McGeary, has a rich background in finance, leasing, architectural design, project management, and negotiating deals with major retailers. Doug has the reputation of a "deal maker" … with extensive experience negotiating all transaction documents with major retailers, developers, investors, lenders and their attorneys. His experience and practical approach to structuring a deal enables Delta to find the common ground that benefits all parties.
"Delta offers a blend of industry experience, personal business relationships, a keen appreciation of the project development plan, and an undaunted work ethic. We carefully analyze all of the salient aspects of the development plan and will give you our straight-forward, honest opinion on the project's viability."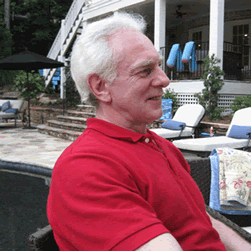 Bob McGeary: Bob joined with his brother in 2002 to enhance the company's market research efforts, formalize the company's business plan, and expand the company's geographical coverage into the Pacific Northwest. Bob has an MBA and masters' degrees in physics and mathematics. He utilized his technical skills and work experience as a "scientist" as he made the transition to high-tech marketing … and then expanded his business as an international marketing consultant. Bob has been an owner of several companies and brings valuable business acumen to Delta.
"I have found that the process of real estate development has been very formulaic for most of the industry. It is Delta's goal to bring our unique methods to the development process. We are creative in our vision, and I believe our disciplined approach provides the formula for successful projects."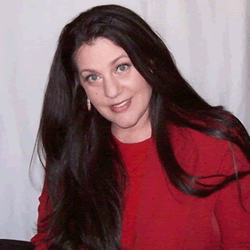 Nicole McGeary: Nicole formed The McGeary Group in 2002 as an affiliate to Sherrill Properties. Her core business has been residential real estate, but she focuses much of her attention on Delta's acquisition and development activities. As a residential agent, Nicole has been Sherrill Properties' top sales produces every year since 2002. Living and practicing the "people first" philosophy, she has established a strong client network by treating her clients as she would her family. On the commercial side, Nicole interfaces with retail-tenant prospects and brokers to support Delta's core business activities. She also prepares and coordinates research and marketing materials for key projects.
"I live by the belief that it's nice to be important, but it's more important to be nice. Honesty and integrity will insure success in all things."

Area Research Associates (ARA): A significant part of Delta's business activity throughout the western states is development (and redevelopment) of properties with grocers and supermarket chains. In order to perform effectively in this arena, it's important to provide clients with accurate information on supermarket sales within the trade area and a reliable forecast on the sales potential of the project we're pursuing. ARA has been one of Delta's long-time allies in this effort, and they continue to provide expert (but independent) market information as needed. As an innovator in the fusing of geo-spatial forecasting and statistical analysis, ARA provides the tools and experience that enable companies to make more successful real estate decisions. Tom Brennan, ARA's owner, is recognized by major supermarket chains, shopping center developers and other retailers as an industry expert to help guide them with their new-store expansion plans. Tom's innovation with sales forecasting software, model building expertise and hands-on location research background provides a unique combination of capabilities to his clients.
"I have known Doug McGeary for many years, and I'm pleased to be part of Delta's team for new supermarket related development opportunities. It's a pleasure to continue our professional business association ... and our friendship."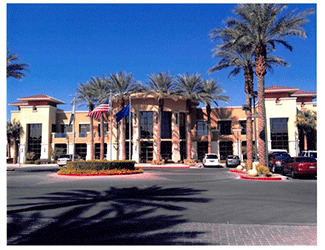 Great American Capital (GAC): GAC has been Delta's most reliable and dependable business associate over the past 15 years, during which time we have closed on several development and investment properties. With corporate headquarters in both Las Vegas and Los Angeles, GAC is involved in all areas of real estate development, including: land acquisition, site design, entitlement, construction, financing, leasing, property management and investment capital for special projects. Over the past 35 years, GAC and its affiliated companies have developed real estate with a combined value in excess of $4 billion, which comprises more than 500 properties throughout Nevada, California, Arizona and Illinois. Additionally, GAC has diversified its holdings by providing investment capital to various joint venture partners for special purpose projects, such as single family home developments in Las Vegas, industrial projects in California and Arizona, and specialty retail projects throughout Southern California. The company's portfolio includes shopping centers, office buildings, apartment complexes, condominiums, industrial properties, storage facilities, infill rehab projects, and student housing. GAC has the ability to complete a transaction in a matter of days, and they have demonstrated in the past that it can be done.
"GAC's principals believe that diversification is key to maintaining a stable presence in the industry, a philosophy that is evidenced by its varied portfolio of operating cashflow assets, such as shopping centers, apartment projects, storage facilities and student housing units."